Personal Verses for those Special Occasions
If you are not sure what to say, Ann will take the details and compose a verse especially for you in her own individual way.
Birthdays - Christmas - Anniversaries - Bereavement
For a verse on any subject, Ann is always here to help you.
For further information please Email Ann using the contact link above
or Phone: 01377 252192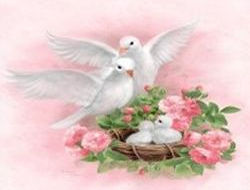 Personal Verses Available for:
Christmas, Births, Christenings, Birthdays, Weddings, Engagements, Retirement, Leaving school or college,
Coming of age, being ordained, after dinner speeches written in verse, starting a new career,
Leaving home and starting a new life, Saying goodbye, Saying Thank you, Valentines, Get well, friendship.
Bereavement and Funeral verses,
Miscarriage or the loss of a child, the loss of a pet.
A verse for the terminally ill,
A verse for a lost one to cherish and remember them by.
Verses and Poems are available on any specific subject.
If you would like to hear more samples of verses please give me a call on the telephone number below.
Sample verses for a Birthday celebration
or a personal verse for different occasion:
"On the 21st Sept 1981, I looked down and saw two beautiful blue eyes"
"I fell in love with you straight away, which is really no surprise"
Then I write the verse, it can be as a life story,
Your feelings and emotions can be conveyed in a beautiful moving verse:
"We were married on 2nd October, saying 'I do'.
 Sweetheart", I have never regretted a day being married to you"
This is the beginning of a 25th Wedding Anniversary.
The verses are always individually written specifically for you.
Valentines or a love poem, Anniversary or even Wedding would be appropriate:
"I can still remember the day we met"
"Your loving eyes looking into mine, I never will forget"
This is the beginning of a verse to help someone get their loved one back,
As mentioned it can be for all other occasions as well.
All verses are around 200 words in length and still £25.00 posted
Or only £20.00 via Email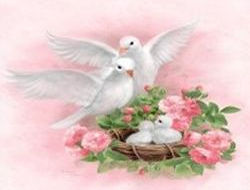 Personal Verses
For Extra Special Occasions
Please Phone:

Ann Lowde
01377 252192
© Ann Lowde 2009
"Drifting" background music © Copyright Keith Appleton 2009